Partners
The Korczak Digital Repository received key support from the Museum of Warsaw and its Korczakianum Centre for Documents and Research as well as the Emanuel Ringelblum Jewish Historical Institute. In 2019, both institutions signed letters of intent with the Janusz Korczak Consortium – in which they expressed their willingness to cooperate in the field of promoting knowledge about Janusz Korczak's life, achievements and philosophy. Both the Museum of Warsaw and the Jewish Historical Institute have not only shared their Korczak themed resources, but they have been very helpful in the practical work on the Repository.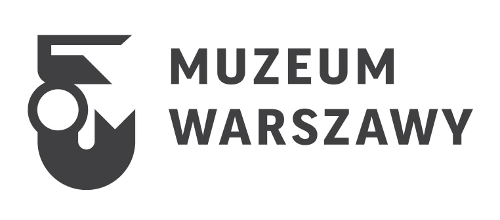 The Museum of Warsaw gathers, analyses and shares materials related to Warsaw. The main exhibition branches out from the history of individual items in order to talk about events and persons who were decisive in shaping the character of contemporary Warsaw. The Museum of Warsaw collection includes over 300,000 items which took part in and witnessed events which form the history of this city.
Alongside its main headquarters, the Museum of Warsaw has nine other branches, which organise independent programmes: alongside permanent exhibitions, they organise workshops, meetings, lectures, family workshops and concerts. One of these locations is the research centre -  Korczakianum, found in the former Orphanage building, once managed by Janusz Korczak. The Centre gathers, analyses, shares and promotes documentation detailing the legacy of Janusz Korczak – his personal biography, writings, the annals of the institutions he founded and cofounded, those closest to him, as well as news related to his legacy in Poland and abroad.
korczakianum.muzeumwarszawy.pl

The Jewish Historical Institute is one of the world's leading research and development institutions dealing with hundreds of years of history of Jews living in Poland and Central and Eastern Europe. It has seven million pages of various documents in its collection. The most important part of the collection is the Archive of the Underground Warsaw Ghetto, also known as the Ringelblum Archive, a testimony to the extermination of Polish Jews created in the autumn of 1940. The Jewish Historical Institute is developing the largest Jewish library in Poland, with a collection of over 85,000 volumes, including several thousand old prints and manuscripts. In addition, the Institute protects and maintains a collection of over fifteen thousand works of art. It also conducts educational, cultural and publishing activities. A special task of the Jewish Historical Institute is the development of genealogical activities. For many people from around the world looking for their roots, the archives of the Institute, as well as the experience and knowledge of employees, offer invaluable help.
---2---
The idea of creating the Korczak Digital Repository was warmly received by many cultural and academic institutions which have in their archives materials relating to Janusz Korczak and his legacy, which they were keen to share with us – something we are very grateful for.
The institutions which have made their collections available to us or which we are here presenting through open licences (in alphabetical order):
1. Archives of the Polish Academy of Sciences: www.archiwum.pan.pl 
2. Central Military Archive (Army Historical Office): wbh.wp.mil.pl 
3. Ethnographic Museum in Toruń: etnomuzeum.pl
4. Jagiellońska Library: bj.uj.edu.pl 
5. Janusz Korczak Association of Canada: www.januszkorczak.ca
6. Main Medical Library im. Stanisława Konopki: www.gbl.waw.pl 
7. Museum of Children's Books at the Main Mazovian Library: www.koszykowa.pl/index.php
8. Museum of Independence in Warsaw: muzeum-niepodleglosci.pl 
9. Museum of Warsaw, Korczakianum: muzeumwarszawy.pl; korczakianum.muzeumwarszawy.pl 
10. National Archives in Warsaw: www.warszawa.ap.gov.pl
11. National Library: www.bn.org.pl 
12. Poznan University Library: lib.amu.edu.pl
13. The Emanuel Ringelblum Jewish Historical Institute: www.jhi.pl
14. United States Holocaust Memorial Museum: www.ushmm.org
Public project co-financed by the Ministry of Foreign Affairs Republic of Poland "Public Diplomacy 2020: New Dimension" funding programme
---3---